Like mathematics? Puzzles? Thinking? Prime numbers? Pi? You need this book.
'Things to Make and Do in the Fourth Dimension', written by Matt Parker (if you're reading this, you probably know him), is the most enjoyable maths book you could hope to find. Learn about hexahexaflexagons (almost as awesome as dodecahedral not-Rubik's not-cubes), the official way to colour in knots, four-dimensional straws, base-three card tricks, domino calculators, impossible-but-not numbers, binary scarves and Klein bottle beanies.
All the comments on the back are true. 'Shows of maths at its most playful'. 'Matt Parker never got the memo about maths being boring'. 'Essential reading'…
I have never actually read it cover to cover. I just open at a random page and try to understand. Eventually I had read the whole thing. Some things need to be processed for hours, or maybe weeks. Like the fourth-and-above-dimension stuff. The card tricks and flexagons are fairly easy to understand, and have been useful.
I managed to read (no one said understand) most of it when I was 11, as Matt Parker explains things very well. It helps to watch his videos, too (the Stand-Up Mathematician). Some background knowledge is essential, or at least having been around a smart person for a while (although those are kind of the same thing). A sense of humor will also be useful. DO NOT get this book if you don't consider yourself at least part nerd, or don't want to become more nerdy/intelligent.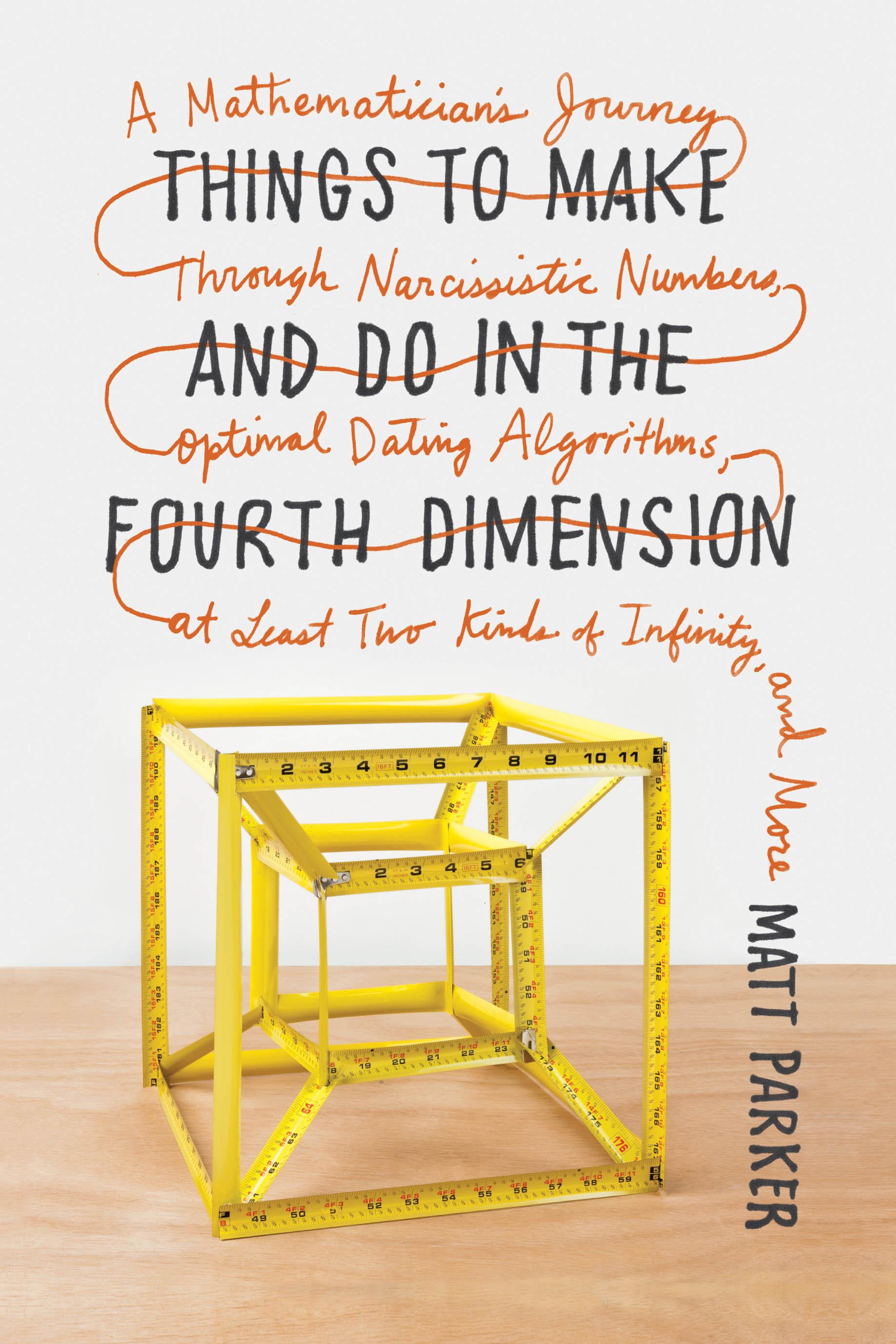 If you've read this book, please share your own favorite bit.